Quectel's passion for a smarter world drives us to accelerate IoT innovation.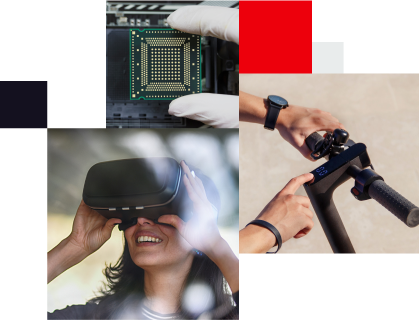 A highly customer-centric organization, we create superior cellular and GNSS modules backed by outstanding support and services. Our growing global team of 1800 professionals, the largest in the IoT modules industry worldwide, ensures we are first to market and continue to set the pace of development. Listed on the Shanghai Stock Exchange (603236.SS), our international leadership is devoted to advancing IoT across the globe.
Founded in October 2010
5R&D Centers globally: Shanghai, Hefei, Foshan, Belgrade and Vancouver
Listed on the Shanghai Stock Exchange: Stock Code: 603236.SS
50+ sales offices, 90+ distributors and 1800+ employees worldwide
Monthly production capacity over 15 Mpcs
More than 5500 customers worldwide
Any inquiries, please contact us at japan-sales@quectel.com
For more information: www.quectel.com, LinkedIn, Facebookand Twitter.